Exposition Make it soul
4 juin, 2020
by rédaction
0 Comments
Warning
: Use of undefined constant html - assumed 'html' (this will throw an Error in a future version of PHP) in
/homepages/32/d787205523/htdocs/radio/wp-content/plugins/sowprog-events/sowprog_events_output.php
on line
113
Warning
: Use of undefined constant html - assumed 'html' (this will throw an Error in a future version of PHP) in
/homepages/32/d787205523/htdocs/radio/wp-content/plugins/sowprog-events/sowprog_events_output.php
on line
114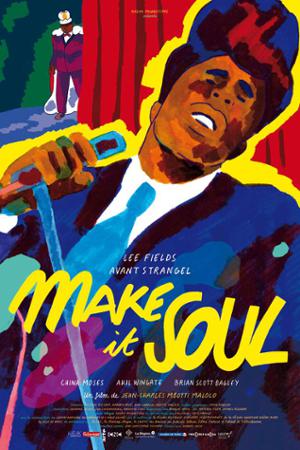 Exposition Make it soul
Exposition des illustrations de Simon Roussin, tirées du court-métrage de Jean-Charles Mbotti Malolo (Kazak Productions, 2018)

"Chicago, hiver 1965. Le Regal Theater accueille James Brown et Solomon Burke, deux géants de la Soul Music.
En coulisses, la tension monte entre le King of Rock and Soul et le Soul Brother n°1.
Mais dans l'Amérique des années 60, les deux hommes savent que leur musique a des pouvoirs insoupçonnés."

Projection du court-métrage le 9 novembre à 20h30.
---
05-11-2019 de 10:00 à 19:00
06-11-2019 de 10:00 à 19:00
07-11-2019 de 10:00 à 19:00
08-11-2019 de 10:00 à 19:00
09-11-2019 de 10:00 à 19:00
12-11-2019 de 10:00 à 19:00
13-11-2019 de 10:00 à 19:00
14-11-2019 de 10:00 à 19:00
15-11-2019 de 10:00 à 19:00
16-11-2019 de 10:00 à 19:00
19-11-2019 de 10:00 à 19:00
20-11-2019 de 10:00 à 19:00
21-11-2019 de 10:00 à 19:00
22-11-2019 de 10:00 à 19:00
23-11-2019 de 10:00 à 19:00
26-11-2019 de 10:00 à 19:00
27-11-2019 de 10:00 à 19:00
28-11-2019 de 10:00 à 19:00
29-11-2019 de 10:00 à 19:00
---